16 Things to Look For Before Calling any A/C & Heating Company
3 Things to Beware
1. Beware the lowest price.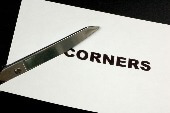 You want to spend the least amount possible, but that often eliminates the lowest price. Why? Cheap contractors typically cut corners, which ends up costing more in the long run. Cheap contractors cannot afford to fix mistakes which can result in the need to pay twice. Cheap contractors have difficulty hiring the best technicians because they cannot afford to pay top wages or offer a benefits package. The best technicians seek companies that can provide stability, competitive wages and a solid benefits package including insurance, vacation pay, sick pay, and other fringes. In the end, the lowest price is often not the lowest at all.
2. Beware companies without a track record.
Every company has to start sometime. Yet, heating and air conditioning companies tend to fail frequently. In fact, one in five closes annually. Those consumers who have purchased an extended labor warranty from a company that closes its doors, may lose out on their warranty coverage. The best indicator that a company will survive long enough to honor its warranty obligations is that it has survived the ups and downs of the past. It is recommended that you consider those companies who have been in business for at least 7 years or more. They are more apt to be stable and have had more experience to overcome business mistakes, uncertainties and risks. Also be aware that the number of years the company has been in business may be completely different from the number of years of technical field "experience". There is a big difference in knowing how to diagnose heating and air equipment and knowing how to run a business. Diagnostic skill and field experience are not the same as business experience. One easy way to verify the business start date is to check with your local Better Business Bureau. Check to see if the start date listed with the BBB coincides with the company's advertising claims. If not, beware.
3. Beware anything that sounds too good to be true.
Most companies will offer a sale from time to time, however, companies who advertise $49.95 service call or "free service call with repair" are often the ones to beware of. Their pricing is structured to reel you in with a low cost lure, then hook you with high repair costs. In addition, beware of telemarketers who try to persuade you to accept their "unbelievable offer".
Remember, something too good to be true, usually is too good to be true. It's recommended to stay away from companies who offer these "lures" and instead consider those companies who position themselves in an upfront and realistic manner because more than likely, their diagnosis and repair fees will be upfront and realistic as well.
Top 13 Things to Consider When Selecting an HVAC Company
1. Is the contractor referred by a friend or neighbor?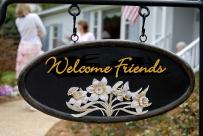 The best source of information about the quality of work, friendliness, and customer service is the experiences of friends or neighbors. Look for positive testimonials that are verifiable. Colony AC is welcome in thousands of North Texas homes and has over 4000+ reviews and 192 testimonials listed throughout this website.
2. Does the company fleet reassure you?
Contractors driving unmarked, beat up, dirty vehicles are likely to treat your home similarly. In addition, these contractors may be skating on the edge of bankruptcy and unwilling or unable to fulfill their warranty requirements. Colony AC's fleet is clearly marked, clean, and well-kept.
3. Does the company have a physical address?
While many contractors may operate out of a home office when starting, they do have a physical address. Fly-by-nights and moonlighters, who will not remain around to stand behind their work, do not. They operate from cell phones. Check the company's website; if no address is shown, be wary. Colony AC operates from a 10,000 sq. ft. office and warehouse facility.
4. Are company employees neat, clean, and professional?
Companies that provide employees with uniforms and insist on moderate levels of grooming tend to take a more professional approach across the board. Fly-by-nights are more likely to wear dirty jeans and tee shirts. The technicians at Colony AC are uniformed, ID'd, and provide service in a professional manner.
5. Are the company employees actual "employees" or are they just subcontractors?
This is extremely important. Why...because subcontract repairmen are almost always paid by commission. It doesn't matter if it's an electrical contractor, plumber or even car mechanic. Commissioned-based repairmen are paid on a percentage of money they collect from the customer. This means the more repairs he sells, the bigger his paycheck will be at the end of the week. Now, there is nothing wrong with legitimate repairs, however, this form of earning a paycheck encourages the temptation to sell false repairs. In many Dateline-type stories, the companies that are investigated often use subcontractors. All of Colony's employees are true employees who are not paid on a commission basis. Colony provides competitive pay and benefits in order to hire the best technicians.
6. Does the company employ NATE certified technicians?
Similar to the ASE program for the automotive industry, NATE is the heating and air conditioning industry's technician certification program. Colony AC was one of the first contractors in the area to employ NATE-certified technicians and is currently recognized as a member of NATE's Quality Circle of Contractors.
7. What equipment brands are carried?
Manufacturers of the better known equipment brands are selective about the contractors they allow to sell and install their equipment. Carrier Corporation has chosen Colony Air Conditioning and Heating to be one of their Factory Authorized Dealers and has further awarded Colony with Carrier's highest contractor award: the President's Award. Colony is now the only 12-time winner in the State of Texas. The President's Award is based on technical proficiency as well as exceptionally high customer service scores.
8. Will the company guarantee a price before work begins?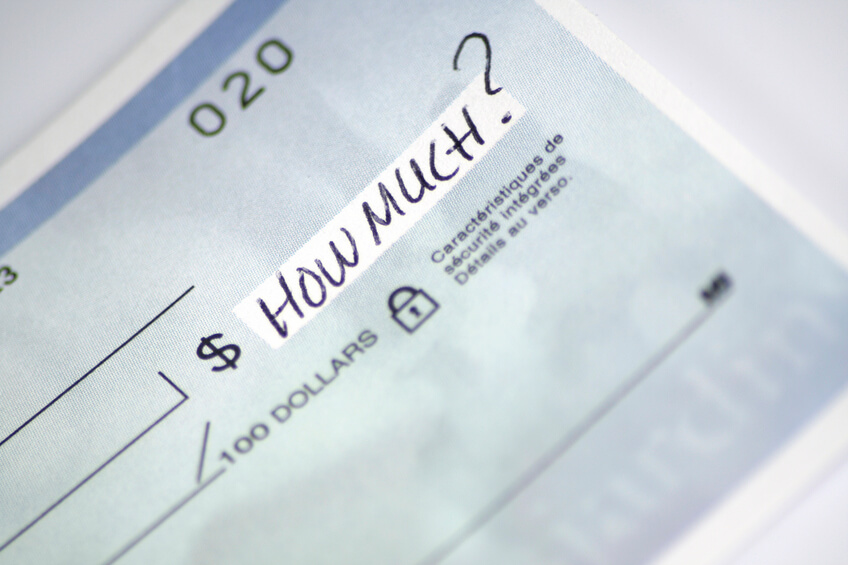 Better contractors utilize flat rate pricing today. This method of service pricing is fairer for consumers because it guarantees that everyone pays the same price for the same repair; there's no need to watch the clock because the price stays the same even if the technician works at a slower pace than others. This form of pricing avoids the uncertainty of the old "time and materials" pricing method. At Colony AC, repair prices are pre-set from a regional standards pricing guide which allows their technicians to quote repair prices before the work begins.
9. What warranties are offered?
Better contractors, who are more confident in their work, offer better warranties. More guarantees and promises are offered and honored by Colony AC than most contractors in North Texas.
10. Is the contractor licensed?
Licensing is a minimum requirement. Under no circumstances should you allow an unlicensed contractor to work on your equipment. State law requires that a license number appear on all solicitations, including websites. If no license is shown, be wary.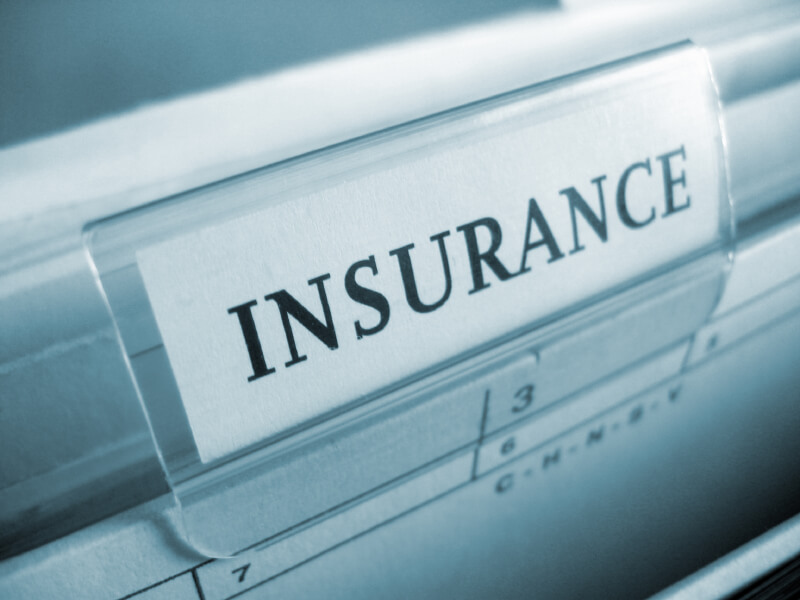 11. Is the contractor fully insured?
If an employee of an uninsured contractor is hurt on your property, you can be held liable for medical expenses. Reputable contractors will provide copies of their general liability and workers compensation insurance. If the contractor uses subcontractors (e.g., repairmen, an electrician or insulation company), ask for copies of their individual insurance. Colony AC has full liability coverage exceeding state requirements and full workers' comp. coverage. Certificates of Insurance are available upon request.
12. Is the company part of your community?
A company that is involved in your community has a greater stake in their local reputation than one not involved. Problems will arise from time to time and companies with a stake in the community tend to put forth an extra effort to resolve problems. Colony AC has an entire wall filled with plaques and trophies given to them over the years by various organizations, teams, groups, city departments, schools, fire departments in recognition of Colony AC's involvement and support.
13. Is the company part of a professional community?
Companies that belong to a trade association or business alliance are companies committed to their craft. They care more. Quality is better. The level of professionalism is higher. Colony AC is affiliated with a variety of organizations, alliances, and associations. Katherine Everett, vice president of Colony AC, served as a board member of the North Texas Chapter of ACCA for 2010 and 2011.
---
Colony Air Conditioning & Heating is an A+ rated air conditioning and heating company providing fast, certified air conditioner and heater repair service in Frisco TX, Plano TX, McKinney TX, Allen TX, Flower Mound TX, Highland Village TX, Lewisville TX, Coppell TX, Carrollton TX, The Colony TX, Little Elm TX, and North Dallas TX
We accept cash, check, and all major credit cards