Does Certification Matter?
The Answer is "Yes"!
When you have a home or office that's too cold or too hot, you need a service company who will know how to do the job right . How do you know which company to call? One of the best ways to make this important decision is to pick one who employs certified technicians like Colony Air Conditioning and Heating.
Third party certification is your proof that the technician possesses superior knowledge and can provide superior service. That's why we employ NATE certified technicians.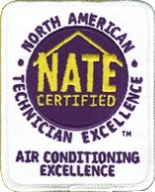 NATE - North American Technician Excellence. "NATE is the only certification organization developed and supported by the entire HVAC industry and is the true leader in certifying technician excellence," states Peter Schwartz, NATE President and CEO.
NATE is one of the most comprehensive and widely recognized HVAC/R certification programs available. NATE certification is purely voluntary, therefore, only those companies and technicians who are serious about customer satisfaction are willing to take the time, effort and expense necessary to achieve this goal. The NATE certification process is also a difficult one. Since the inception of this certification program, NATE has administered a total of 202,970 tests to HVAC technicians. Today only 30,000 technicians hold an active NATE certification. That's just 15% of all the technicians who have taken the tests; this number does not include the hundreds of thousands of other technicians who have never attempted certification.
"Our mission is to act as a partner for today's experienced HVAC technicians, helping them demonstrate their ongoing ability to perform at the industry's highest standards," states Schwartz.
Consumer's Reports said, "It's a plus if your technician is NATE-certified."
---

EPA - Environmental Protection Agency also has a certification program. However, it only certifies that a technician understands and can properly handle refrigerants such as Freon®. This certification is mandatory and was created in order to protect the ozone layer, as required by the Montreal Protocol. Technicians must now recover or capture refrigerant rather than allow it to disperse in the air. Special holding tanks and pumps are required to be carried on all service vehicles.
Is it the Whole Enchilada or Not?
Many companies and technicians may tout themselves as being certified, however, in many cases they are referring to EPA certification (which is mandatory covering refrigerant only) not the voluntary NATE certification which certifies all technical skills including customer service.
For the best service , demand the "whole enchilada". It's worth it because certification does indeed matter. In fact, surveys show that 87% of consumers want a certified technician to work on their home comfort system. Customers want the assurance of a job well done that a technician with proven knowledge provides.
—Trust your service needs to Colony Air Conditioning & Heating—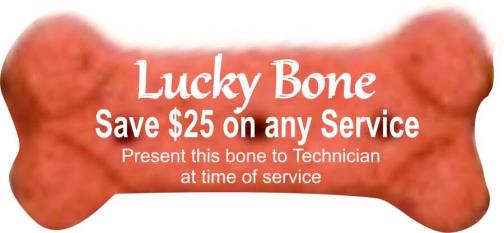 ---
Colony Air Conditioning & Heating is an A+ rated air conditioning and heating company providing fast, certified air conditioner and heater repair service in Frisco TX, Plano TX, McKinney TX, Allen TX, Flower Mound TX, Highland Village TX, Lewisville TX, Coppell TX, Carrollton TX, The Colony TX, Little Elm TX, and North Dallas TX
We accept cash, check, and all major credit cards